On Christmas Eve the Pensacola Flagger held a second flagging outside "the old Escambia County Courthouse." She wants you believe that her numbers doubled, which is not all that hard, seeing as she alone attended her first flagging event. Here's her fellow Flagger:
"I was joined by a visitor, an experienced flagger, from out of town (who bears an uncanny resemblance to Captain Kirk!) and he was impressed by the friendliness of the people." So says the Pensacola Flagger.
Of course, this is because the "Flagger" in question at best does not want to reveal his identity (come to think of it, there are no pictures of the Pensacola Flagger actually flagging, either … just pictures of her walker, calling to mind Garry Trudeau's use of symbols to represent people in Doonesbury).
However, he is wearing a jacket with the logo of "The North Face." Oops.
Here's the original image of the face in question:
So what we have here is a supposed Flagger unwilling to share his real identity (care to remember any other groups that conceal their faces in support of Confederate principles?) offered by someone who loves to use Photoshop to deceive people.
Perhaps the West Florida Flaggers are simply a false flag operation.
As for Captain Kirk, well, we recall that he worshipped Abraham Lincoln:
At first the captain was a bit concerned to see his image used in such a fashion to support Confederate heritage hijinks:
At first he did not want to see anything more:
Then we showed him the Pensacola Flagger's face:
And then we showed him her blog: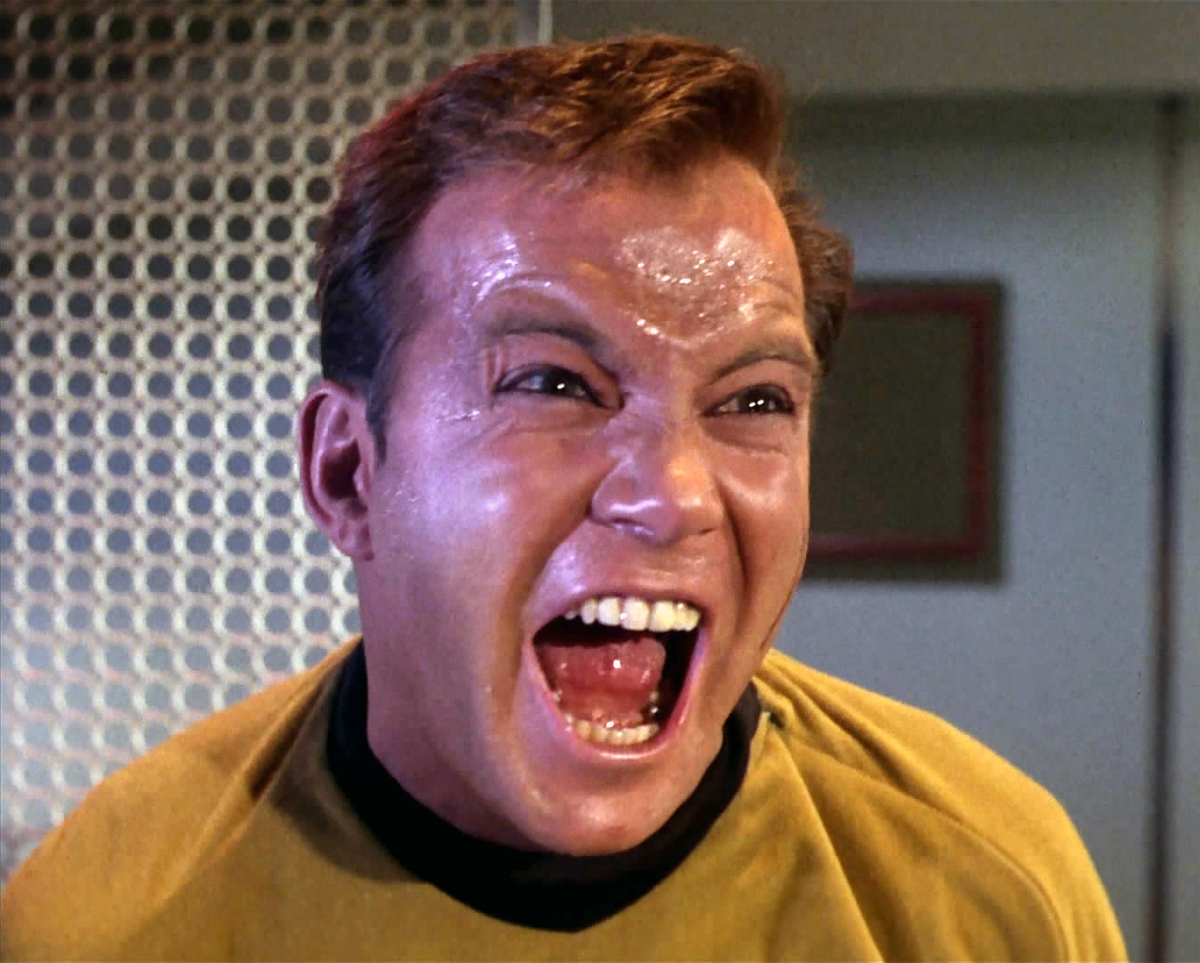 We understand.
Kirk, however, was out of control:
Until he slapped some sense back into himself:
And all was well.