People have been writing a great deal about the arrival of Pope Francis in the United States, and how the pontiff decided to depart from the airport in a black Fiat, eschewing the usual limo ride.
But look a little closer at this car.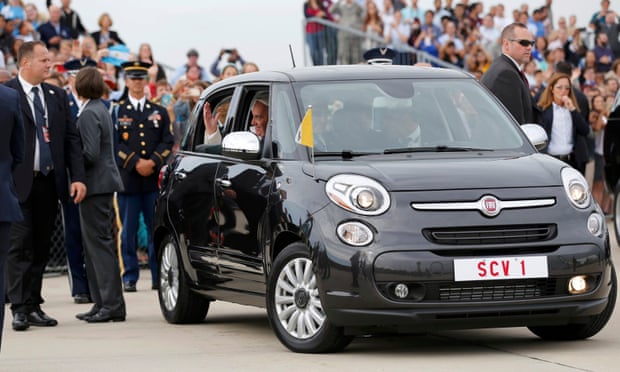 The Fiat carrying the pontiff bears the license plates "SCV 1."
I'm waiting for the Pope Pius IX and John Surratt comments.