The president of the United States came to Oklahoma yesterday, and this is what he encountered:
We should note that the number of people involved in this particular welcome barely broke into double digits. so don't let the picture deceive you. Here's a more telling angle: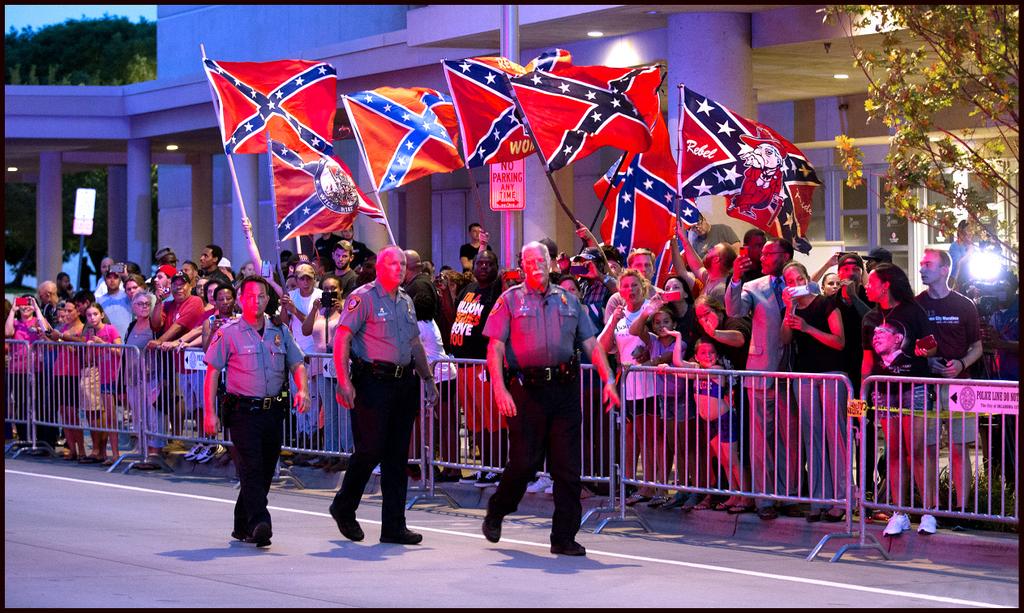 Let's take even a closer look … no Army of Northern Virginia battle flags are to be seen. In fact, we have four or five navy jacks … and three flags with messages on them that were not carried by Confederate soldiers.
What might they be? Continue reading →